We, at Egram Web-Technology, are passionate about transparency, reliability, trust and outstanding customer care – we aren't happy with our creation until you are. We take tremendous care of your needs. We understand your business goals and deliver them according to your business values. We do that by taking enormous care of our people – talented world-leading web design specialists who know how to create your online success.
We help you boost your conversion rate
 Custom Design  
Your site will be created to suit your business. We will work with you towards your goal for your website.  

 Uptime and Reliability. 
  Our web hosting service are both reliable and affordable with 98.9% uptime with additional security. 

 Affordable Prices.
Why pay more when you can get it for less. We offer competitive prices on all our products and services. 

 SEO Compliance
We offer SEO services. If search engines cannot find your site easily, your potential clients will not either. 

Customer Support
Our support staff are available by email, phone, live chat to meet your sales and after sales questions.

 Our Portfolio 
Check out our live portfolio. Take a look at some of our projects and see for yourself what we can do.
TAKE LOOK AT OUR TEAM LEADERS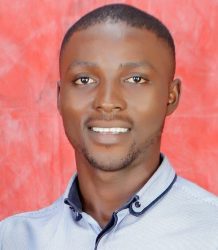 Fullstack Developer
&
Digital Marketer
 A Fullstack Web Developer, a website designing trainer, Blogger, SEO Manager and Internet Marketer. 
He obtained his bachelor's degree in Mathematics from Evangel University Akaeze.
He is the formal Lead Developer at Chugonlinks Technologies, an Information Management Technology Company. 
He started his carrier in Web Programming in 2011. He is skilled in php programming  and also good at JavaScript & python programming.
He is the founder & Director of Egram Web-Technology.
Tech Enthusiast
&
Business Developer
 A tech enthusiast who has worked on a lot of projects .
He grew up under the supervision of Anglican children ministry where He later served as children's teacher for many years.
He graduated from the federal university of technology, owerri. Read geomatics engineering.
He founded The top-notch group of companies which includes top-notch surveys. Produced the first geoidal model of an institution in Nigeria. 
Served as the head of Anti-corruption department in Nigerian youth service corp. Gone on many outreach to sensitize Nigerians such as police force unit Agbara subvision on the need to minimize corruption in Nigeria.
He is a human rights activist who puts his life on line for others.
He is co-founder of FRABOOK(
frabook.com
),an upcoming social media platform.and co-founder of Egram(
egram.com.ng
),A tech giant of Africa. 
He is also a co-founder of Coolinvest. 
Blogger
&
Content Developer
Pospi Otuson is a Social Entrepreneur, Blogger, WordPress developer, Certified Google Digital Maketer and founder of PossibilityDesk.org
I'm the Convener of the renowned Boki Business Conference, one of the biggest annual Entrepreneurship event in Cross River State, Nigeria.
At Possibility Desk, I and my Team provide Consulting Services on Entrepreneurship Startup, Digital Marketing, Agric Business, Business Development, Education, Technology, Career, Internet Services and more.
I'm an indigene of Boki in Cross River State, Nigeria. Studied Accountancy in Nogak Polytechnic Ikom, CRS and Currently Pursuing a BsC in Business IT & Management at Evangel University in Ebonyi State, Nigeria. 
After hearing and reading a lot about popular Blogger Linda Ikeji, I Started professional Blogging in 2014 while pursuing a National Diploma certificate in the Polytechnic. Although with a different Niche, I started Pospitipsonline.com (now Possibility Desk) which have become a reliable platform for young and striving entrepreneurs, business owners and a wide range of readers in Nigeria, India, USA, and many other countries. The blog which was centered on Online and Offline business ideas have received a lot of guest articles and contributions from online business coaches and entrepreneurs across the globe. 
I've been featured in MostlyBlogging by Janice Wald, Addicted2Success.com and also in YoungLeadersArena.com with world class articles which have remained helpful and recommendable in all aspects. I've also has written for several blogs like; DaintyAngel, Zealmat, TipsOnBlogging and so many others. 
I'm a Start-Small Advocate, An Agribusiness Addict, An Affiliate marketer and A Real Estate Agent with PWAN Homes LTD.
In February 2018, i was announced Winner of an Affiliate Marketing contest organised by DomainKingNG (A Hosting Company in Nigeria)